We are colleagues (I am not going to mention his name, for he threatens to sue me!). Right from the start, we hit it off together pretty well.
Days turned into weeks and months, and we didn't even realize when or how we started liking each other.
But guys, like the title says, my partner is a loner. A big time loner! He hates interaction with humans of any kind. So I am kind of lucky that this actually happened.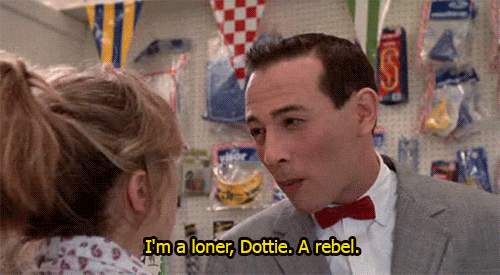 Would you date a loner?
Pheww,
6
months
!

Now that is actually not a long time (this is the just the beginning after all), but yes, I have learned a few valuable lessons in these last 6 months.
So if your boyfriend is a loner - or you like someone that remotely is - these 6 tips drawn from my own personal experience are your golden treasure:
#Tip 1: Don't Have High Hopes for the Weekends
He is never willing to go out (like never)

At the wee days of our relationship, I once asked him to go out for a dinner date. His reply "NO". Trust me, I hated him at that moment.
It's been fucking six months and our outings are limited only to the journey back home from the office (we live in different parts of the city btw) and those between-the-work chats.
But with time, I have grown used to it.
I know that the very few moments I have with him are the best, even more worth than an expensive dinner. Sitting in the room, under the blanket, eating biriyani (made by his mum) and watching Civil War is more fun than it can ever get.
(The silly moments are better than others). You too will fall in love it!
#Tip 2: Don't Expect Mushy Texts and Calls
He hates textin
g and
talking over the phone

You never have any meaningless yet cute conversations with him because he hates it!
He literally replies after 2 hours. You eagerly wait for his answer and then get exhausted and eventually even forget what you were talking about. This almost a repeat telecast.
He just hates texting. And if you complain, he has his defense ready, "Baby, I thought you were busy!" Get used to it!
And about talking over the phone, wait till you cross the 30-minutes bar. It will rain "let's sleep!" urgh hh hh
#Tip 3: You don't need to check his phone or act insecure
He has almost none to non-existential friends (so be relieved
!
)

2 or okay maybe 3 friends. That is about it. He has no friends and the ones he has are all there. (And honestly, they are your biggest competitors- and not that pretty looking girl sitting in the metro!).
He is super close to his friends and will talk to them more than he does with you. But you will never (ever) meet them or talk to them or even hear about them!
The point of relief, however, you know he is not going to go out, get drunk or hit on other girls! *I am not complaining*
#Tip 4: 'Honesty is the best policy' will hike to the next level
He is (painfully) honest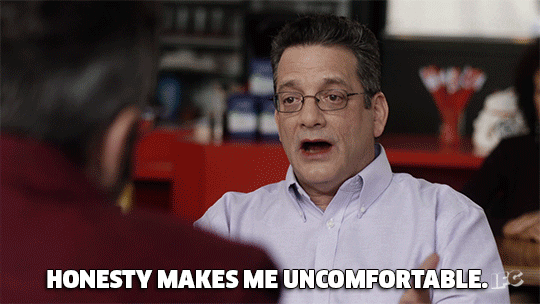 Dating a loner: They are brutally honest
"You laughed at him, I like you less!", "You made a sadistic joke, I don't like you much!" and "I did not miss you today!" are some of the phrases you should familiarize yourself with.
They are common! He is extremely honest and that can be a pain in the ass. Yes, it is. (And trust me when I said, it isn't that much of a good thing; lying can be great at times).
He almost never lies and if he does, he confesses later, making you look like an ass.
P.S. If you get angry, he will act stupid things to make you laugh. And when you have forgotten why you were angry, he will say that your smile means everything to him.
#Tip 5: You won't see his protective side all the time
He is protective but will never show

He loves you, but he will not say. He is afraid of showing his emotions and will act all tough. But inside, he is a just very sweet and innocent person, who really cares a lot about you but is scared to show it through.
He will end up giving you little gestures (like filling up your bag with chocolates or holding your hand weirdly) but he loves you a lot and will do anything but hurt you.
And if you talk to your ex, oh, beware of the jealous express!
#Tip 6: "Space" is a mantra you should hold on close to your heart
He needs space (like butt loads of it!)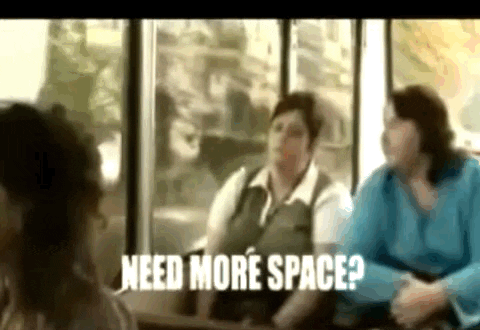 Dating a loner: they need space (a lot of it!)
"I need space". Yes, make your peace ladies, he will need it a lot. Sundays are his own days and you only exist at night (for 30 minutes and then its sleeping time).
You are not supposed to disturb him during his "me-time" for that would unleash the Kraken inside. Don't argue about this for it will end up in a fight. So, just give his space and enjoy this time doing your thing. *wink wink*
Conclusion
So, the last 6 months has truly been eye-opening. A little bit of drama and a little bit of compromise, you are good to go. Yes, sometimes you will feel ignored and will have expectations, but then he will meet it in ways you can never anticipate. My boyfriend is a loner but I love him just the way he is- caring, supportive, protective and lovable.
Be patient and keep loving. I have learned to love a loner. And I am happier than ever.
Follow Annesha on

Twitter

:)