"The long night is coming and the dead come with it."
Game of Thrones Season 7
NOTE: If you are not into reading predictions and stuff, please don't continue because the post is long and full of spoilers.
So now July is here, and so is the winter (in Westeros at least). We, the eager fans of Games of Thrones can finally end our "watch" and get some action. With that LEGENDARY trailer which HBO released a week back, three words, OH MY GOD!
More than a year's wait, and finally in about 13 days, we get to see some massive battles, dirty politics and dragon action (those teeth FYI, still haunted!).
Before Game of Thrones Season 7 starts, like others, I have my own expectations. My allegiance lies with Jon Snow and keeping my fingers crossed so that my favorite characters (Tyrion all the way) don't die.
I haven't still recovered from Hodor's untimely 'holding the door' death. *tissues please*
So here are 7 things that I am placing my bet on for the upcoming season of Game of Thrones.
1.

Jon Snow will kick some White Walker ass
Last season we all rejoiced when years of speculations were finally confirmed- JON SNOW IS THE SON OF LYANNA STARK AND RHEAGAR TARGARYEN!
He literally (as per my guess), is the song of ice and fire. This also concretes the Azor Ahai prophecy, which Melisandre has been yapping about since Season 2. With Longclaw and all the predictions, we can expect the "King in the North" to kick some ass and take some names!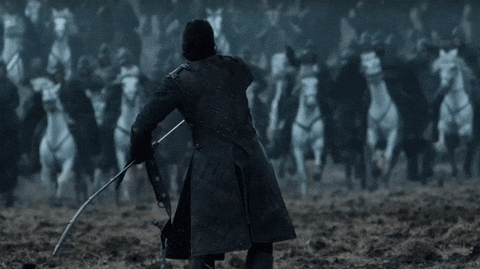 Game of Thrones Season 7
2.

Daenerys will not be the Queen
Hate me as much as you want to but with Khaleesi's track record, she will not rule the Seven Kingdoms.
She might have three gigantic dragons by her side, an army of the Unsullied, allies from Westeros and Tyrion Lannister, she is destined to be anything but the queen. And with Jon's parentage confirmed, uu uu uu, hard luck Mother of Dragons!
Mother of Dragons | Game of Thrones Season 7
3.

Lots of North of the Wall action
Okay, so this one has been confirmed by the trailers. We see Jon and band of his men (Tormund, Hound and the Brotherhood without banners) travelling North of the Wall to fight an army of the White Walkers and Wights. The results, well, I am really dreading it!
P.S. We see an excellent shot of Beric Dondarrion's sword light on fire (no, he is not the Prince who was promised).
Game of Thrones Season 7
I am betting my entire bank account on this. The "chicken lover" Hound vs the "will crush your head"
Mountain is something that we have been waiting for seasons.
With the Mountain being scarier than ever, and the Hound being alive, hope this season brings some brethren action. *no pun intended*
5.

Cersei will not survive the Game of Thrones
Daenerys is en route Westeros and according to the trailer, she has already reached Dragonstone. If rumors are to be believed, then she has her army pumped up to attack Lannister hometown, Casterly Rock.
Also with all her children dead, Cersei is ruthless and can go to any extent. *some more wildfire* And Jaime's stare of disgust in the last season! Yep, she is gone!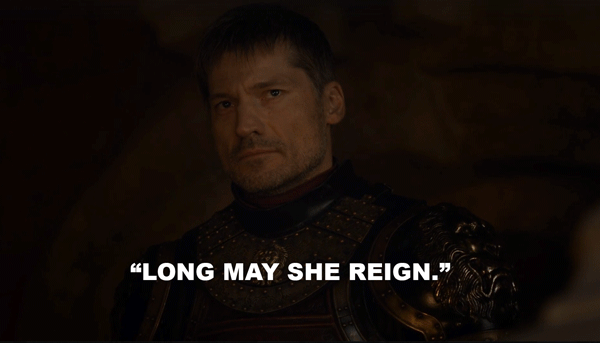 Game of Thrones Season 7
6.

Euron Greyjoy, the new big mean baddie
In a recent interview,

Pilou Asbæk

, the actor who plays Euron Greyjoy confirmed that he is going to make Ramsay look like a baby. With all the cringe-worthy things that latter did, I wonder how much worse can Uncle Greyjoy be!
7.

Loads of battles and heaps of dead people
We know that there is going to be three battles in this season. First, Daenerys vs Cersei. Second, Uncle Greyjoy vs Greyjoy Kiddos. Third, the battle up north.
And no battle in Westeros ever goes without a few (like only thousands probably) dead. So yes, keep those tissues handy and expect anything!
Game of Thrones Season 7
Huh….this is only the beginning. The bets are high. It is only a matter of time now.