What is GST Tax in India?
On January 16th, 2017, Indian finance minister Arun Jaitley announced that Goods and Services Tax will be red-carpeted on the 1st of July this year.
July 1 is passed. We're already in the "different era". And the whole world is talking about GST India.
Needless to say, when you're witnessing the biggest tax reform in the country since Independence, chaos was imminent.
Millions are confused, tensed and enthused. The majority are wondering and questioning - what is GST tax in India? And why do they should care about it?
What is GST India?
In a nutshell, It is a substitution for all the indirect taxes that we pay. So combine all those entertainment tax, services tax, VAT, exercise duty and yada yada yada, you get Goods and Services Tax.
Now see…
Taxes, finance, politics, these aren't my forte. What I see in this discord, however, is a funnily-enough upheaval that this whole reform has caused in the country!
At least a hundred - if not less - posts have flooded my Facebook Feed with people talking about GST India (just get over it already). Some are reacting funny, others, well, totally paranoid. And there aren't any less of those people acting complete pain in the ass.
The worst part of it all?
This thing isn't ending anytime soon. Not at least in the next 4 weeks. We'll have people obsessing this topic with their *REACTIONS*.
Here are 10 types of people you will currently find in the new GST India Era (Pro Tip- Get Used to them):
1. One Who Has No Idea About It
"GST who?"
These are the dudes who don't know anything about anything. You will see them smartly make their way out of any and every GST-related discussion.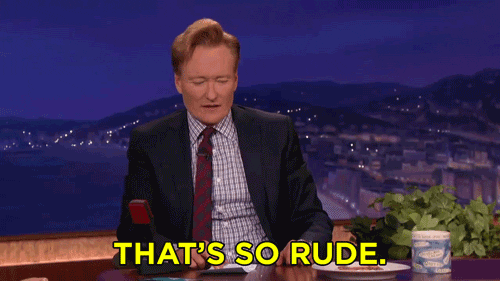 GST India: People who don't know anything about it
2. One Who is a Know-it-all
They are self-claimed experts who know everything about everything. Literally. Ask them a simple "what's the full form of GST" and spare an hour of your life to hear them intellectually define every following word.
Yes, I hate them too!!!
3. One Who Doesn't Care
GST or not GST, these people give absolutely zero f*cks about it. If you ask them about it, they will probably give you a shrug. Wait, maybe they are too busy listening Dhinchak Pooja's latest?!
4. One Who Is So Very Concerned
Oh, these people care. Like seriously! They have a balanced idea about the disadvantages and advantages of GST. Now that's not the problem. The problem is when they start yapping about it in name of "creating awareness". *eyes roll*
GST India: People who are very concerned about the GST reform
5.
One Who Just Wants To Talk About It (A Lot)
"Did you watch Salman's Tubelight," you ask.
"I don't think GST will be good for the real estate," they answer.


"Wanna go somewhere," you ask.
"It will bring higher efficiency in the Indian revenue system though," they answer.


They never leave one opportunity to diss the ruling party. GST reform is like a fiesta to their devour to win brownie points in our politically fragile system.
"
Iska daam badh gaya
," (the price has increased) is the love of their lip service at this moment.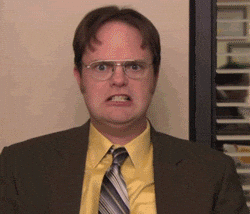 GST India: People who are busy dissing the government
7. One Who Is Just Too Obsessed With Game of Thrones
There are 2 teams in this country right now: #TeamGST and #TeamGoT. (I swear I am not exaggerating.)
Game of Thrones Season 7 is coming out and we all are too excited to care about anything else. Winter is here, prices have gone up, time to shift base to Westeros.
These are those who are incessantly happy about GST reform. A part of Whatsapp University, they are happily forwarding long texts to all, telling how happy they are with the happy change in the Indian tax system.
They are also fighting the hashtag #GayiSarkaarTumhari.
And then there are those who have written a million tweets about GST already. They take those 140 characters very seriously. And these are also the people with opinions on nearly everything.
GST India: People who are busy just tweeting about it
Barring some serious problems, with the GST under implementation already, a lot of humor will make their way in the midst of confusions and hype-- if only we're looking
apolitically
.
If you're confused or dazed with everything happening around you, relax- we all are.
Follow Annesha of
She Scribbles
on Twitter
HERE
. (Also, do share this post :))